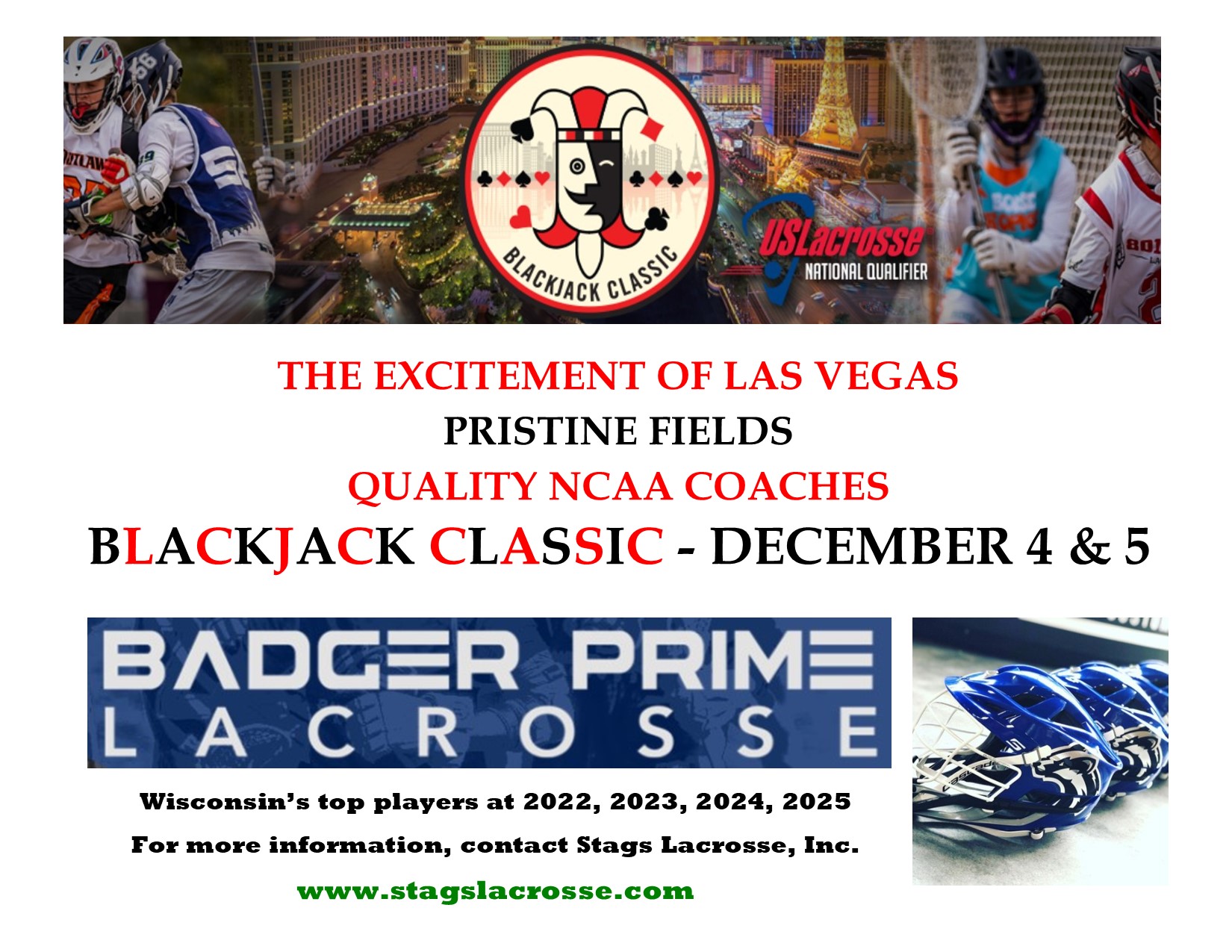 Badger Prime is Wisconsin's #1 national-level lacrosse program. Players are selected exclusively from Stags Lacrosse, Team Wisconsin (Sconnie Lacrosse), and Pirates Lacrosse. Those players make up the best of the best when it comes to Wisconsin boys competing on the national event level.
There are no tryouts for Badger Prime. Players are invited by the coaches from each of the 3 clubs, based on their club-level tryout. Practices are held at a central sitI to ensure that the boys don't have to travel far as they develop team chemistry. By the time the teams enter into national tournaments and events, they have established comradery and connections that will carry them to success against the best teams from all over the United States.
The mission of Badger prime is to provide Wisconsin lacrosse players the chance to compete at the highest echelons of lacrosse, while also being able to play with their local clubs and friends for regional tournament events. Badger Prime players will be coached by the best instructors from each of the 3 clubs, and will strive to give boys exposure and confidence as they pursue the goal of playing college lacrosse.
Elite lacrosse in Wisconsin? BADGER PRIME.